A switch tester that's also a plug-and-play macropad
The SCRAMBLE is a fully-assembled, 6-switch, plug-and-play QMK macropad with VIA support. It sports Kailh hotswap sockets, so you can rearrange and swap in different switches as you please. It also comes with Signature Plastics DSA keycaps.
OLED and rotary encoder ready
It wouldn't be a nullbits product if it didn't have hackability: there are footprints for a rotary encoder and an OLED display if you really want to go crazy (and we know you do).*
Rotary Encoder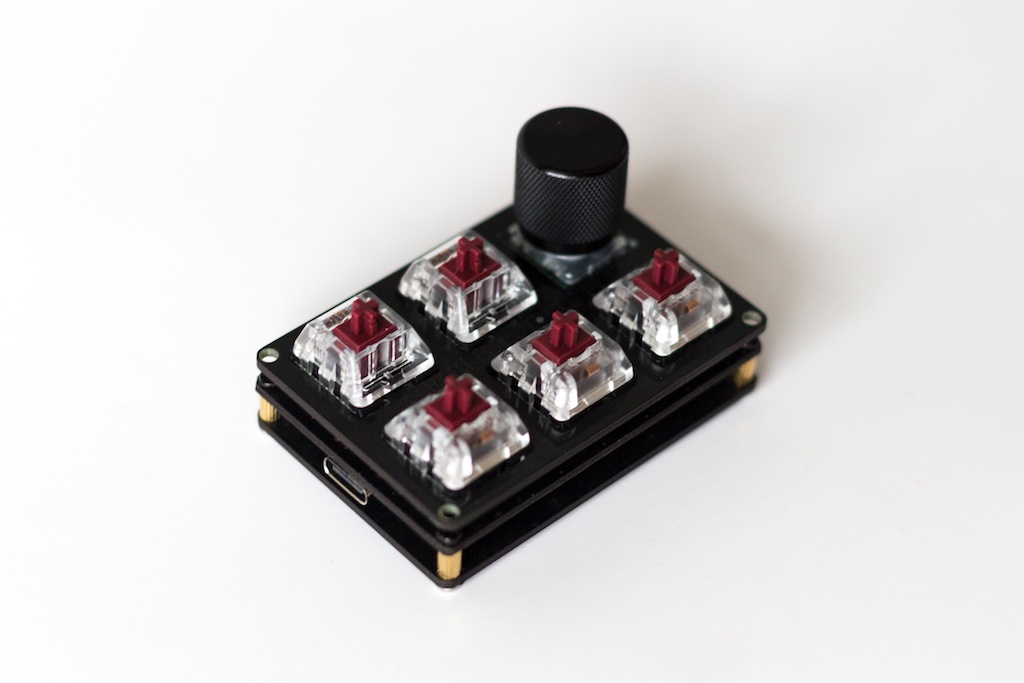 ---
With a built-in switch, a rotary encoder can be customized to control audio, keyboard layers, and more.
Test more switches
The base tester includes six Gateron switches: Red, Blue, Brown, Green, Black, and White. In addition to the base tester with Gateron switches, we offer multiple switch kits, along with a plate for 3-pin switches.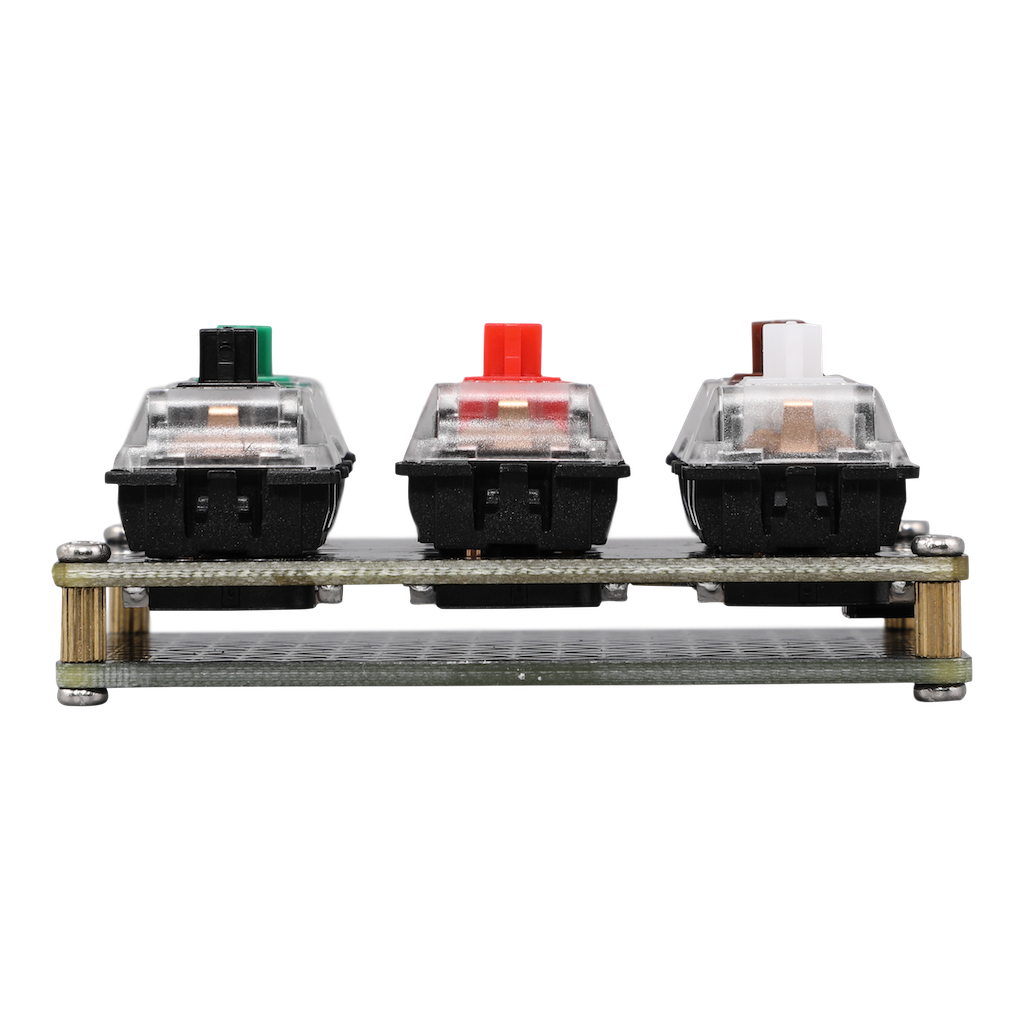 Tri-mode LED
The built in white LED shows power status by default, and can be set to 3 different brightnesses using GPIO controls. It also indicates when the SCRAMBLE is in bootloader mode. Don't like the built-in LED? Turn it off. Use it to show layer or caps lock status. Bright, dim, and off modes allow for maximum flexibility.
VIA ready, easy peasy
The SCRAMBLE is supported in VIA with no extra setup, allowing for easy programming and configuration. Instantly remap keys and build macros without needing to recompile QMK or flash any firmware.
Included in the box
Fully assembled SCRAMBLE

PCB with hotswap sockets & 6x switches
Signature Plastics DSA keycaps

Quickstart card
Switch plate for 3-pin switches
Braided USB-C cable
OS Compatibility
Supported by all major versions of Windows, MacOS, and Linux. Fully compatible with USB 2, USB 3, and USB-C. No driver installation required.
Stay in the loop
Join our email list to to get updates about product availability and an early heads up about new ones. Plus, earn access to exclusive deals, unlock access to our referral program, and more.